Previously, we have been looking at if it is possible to twist God's emotions with music and we have seen that music affects us mostly and stirs up our own emotions but God has stable emotions which doesn't swing from one direction to another. As much as God loves our worship of music it doesn't get God to do something, it rather gets us to receive what God has done. We worship in music in acknowledgement of God's blessings and not to move Him and or get Him stand on His throne and dance around. Aside music there are other things people feel would move God and get Him to act fast.
DOES FASTING MOVE GOD?
When we sing of God's faithfulness and love, we are exalting the truth of God's nature above every other report we might have had and this influences our experiences! This is why many times there are great testimonies accompanying music that stir us up to focus on the greatness of God. In the same manner with which many people think God would move just because they sing, many also believe that when we fast we are showing God how serious we are! Unfortunately, God doesn't look at the things we do just because we do them, He looks at the heart with which we do them. Before we started fasting, God is the same and He remains the same during the fast and after the fast. Our fasting changes nothing about God neither is He moved to sympathy nor convinced of our seriousness. We are the ones who get affected during fast. We may put our flesh under control during fasting but not God!
:
There are many instances in the Old Testament where they fasted because of grief, repentance, national issues and so on but in the New Testament after the manifestation of God in the flesh, there was a better understanding of fasting and why we should fast. The basic reason for fasting is that is a time to deprive our flesh of pleasures of focus on meditation and study of the word of God. The Bible says in Act 13:2 "While they were worshipping the Lord and fasting, the Holy Spirit said, "Set apart for me Barnabas and Saul for the work to which I have called them." They weren't doing this to get God to move or convince God of their seriousness, they worshipped and fasted because they wanted to pay attention to the leading of God and not get distracted with other activities. Many times we get so busy and lost in the days' activities but we need that time when we keep food aside, keep marital sex aside and keep pleasure aside just to focus on the directions God is giving to us. Sometimes we need to be quiet before the Lord to hear from Him. In Joel 2:12 the Bible says "Even now," declares the LORD, "return to me with all your heart, with fasting and weeping and mourning." God isn't saying that our fasting makes connects us to God, when we study in context here and with the understanding of what fasting was in the Old Testament, God was talking about total repentance and a contrite heart!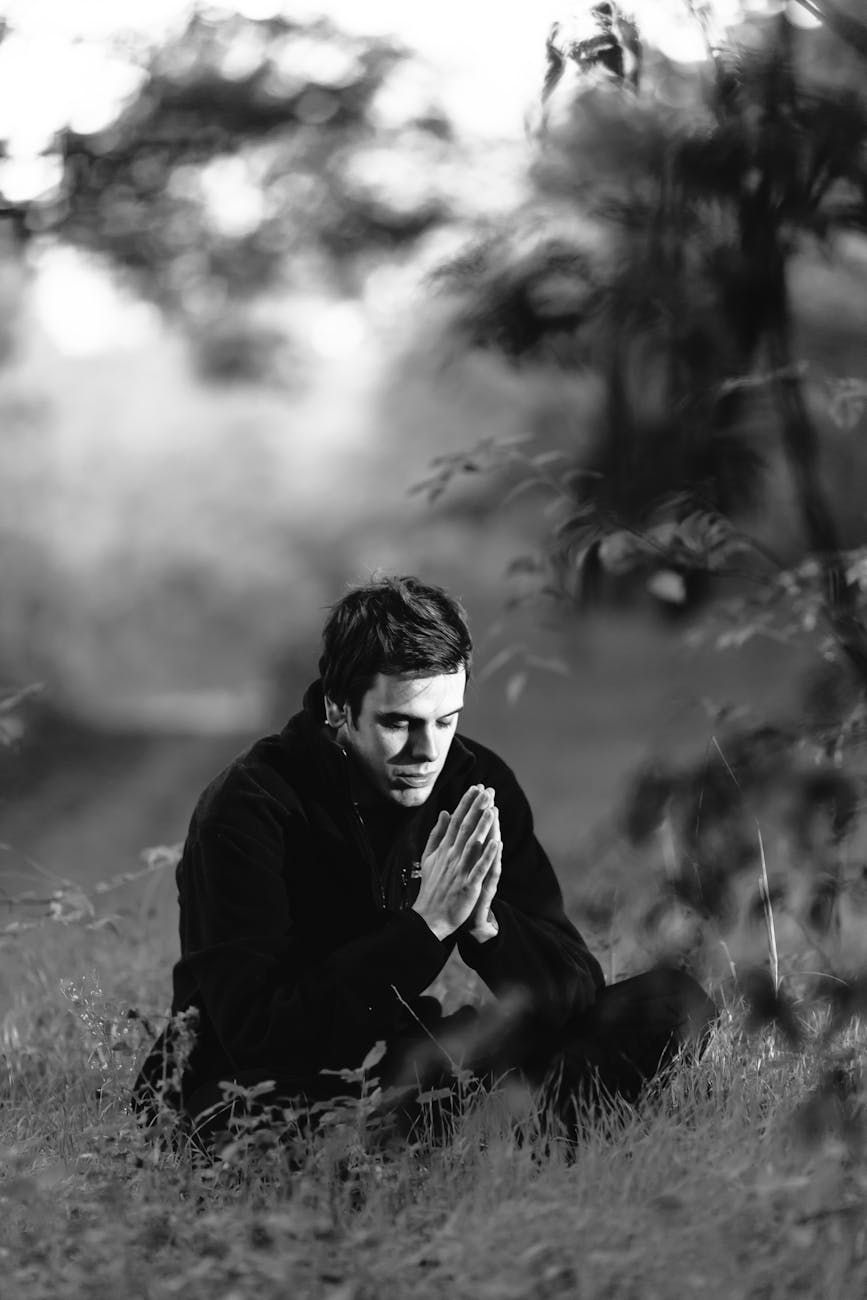 If fasting was what connects us to God in that sense, Jesus wouldn't have come to die or maybe Jesus would have instructed the Disciples to live an absolute life of fasting. Fasting is very important to our body and soul because it gets us less distracted. Paul instructed couples in 1 Corinthians 7:5 which says "Do not deprive each other except perhaps by mutual consent and for a time, so that you may devote yourselves to prayer. Then come together again so that Satan will not tempt you because of your lack of self-control." Here Paul was talking about sexual-fast just for the sake devoting oneself to prayers and not in order to get favour from God. You need that time of devoting yourself to prayers, meditation and study so that you can know what is God's will for your life. This is the role fasting also play and when you are fasting just to get God convinced of your seriousness, you are simply engaging in a hunger strike and you aren't helping yourself because that is not how to receive what God has already made available to you.
:
THE HOLY SPIRIT IS NOT RESPONSIBLE FOR YOUR LIFE
One of the reasons people always feel they could convince God to do something in certain ways is because we feel God's sovereignty means God can do just everything He wants to do and we do not have a say or even any atom of responsibility. We feel maybe the Holy Spirit has been given to relieve us of all responsibilities. Some even say that the Holy Spirit lives our lives for us and therefore we don't decide to walk in love as the Holy Spirit will walk in love through us when He deems it fit. If that is true, then we need not learn the characters of Christ after we are born again, we just go ahead and do nothing expecting the Holy Spirit to spoon feed us. Some also want to believe prayer isn't important anymore because the Holy Spirit prays through us but the Bible never suggested all of those! The Holy Spirit doesn't relieve us the burden of prayer, He rather helps us to pray. The Holy Spirit remains inactive where we aren't active because the Holy Spirit wasn't given to do things in our place but to help us do things. He doesn't force you into something, He leads you.
The Bible says in Philippians 2:12-13 "Therefore, my dear friends, as you have always obeyed–not only in my presence but now much more in my absence–continue to work out your salvation with fear and trembling, For it is God who works in you to will and to act on behalf of His good pleasure.…" While God is doing a lot of works in you, you are expected to work those things out! It is not God who will stop you from lying, you've got to stop lying! It is not God who will live out the Christian life for you, you've got to go ahead and manifest the character of the Spirit which is portrayed by love. The Holy Spirit doesn't live your Christian life for you, you don't stay prayer-less waiting for the day something will possess you and start praying through you. You still have a choice, you still have emotions and your freedom intact and you can only decide to use that gift of choice and freedom God has given you to live out whom you have become. You don't relax and say "the Holy Spirit is doing it all." The Holy Spirit in you doesn't work automatic, you are the one to respond to what He is doing and allow Him to find expression through you. You can still feel like living in pure hatred for someone, the Holy Spirit may not drive that feeling away but you can decide to lay hold to the love God has supplied in your spirit and release it to others! On your part, there must be an effort, you must have to labour but not from the position of lack but from the position of rest! You are not labouring in vain, you are actually busy putting into reality what has been settled spiritually. So, you aren't doing any new thing, you are causing what God has done to become visible!
:
Jesus already paid the price for the sins of the entire world but it is by deliberate reconciling men to God with the preaching of the gospel of Jesus that we get people to receive the salvation God has given and therefore we still have to labour but from the position of abundance and rest. Jesus says in Matthew 11:28-29 "Come unto me, all ye that labour and are heavy laden, and I will give you rest. Take my yoke upon you, and learn of me; for I am meek and lowly in heart: and ye shall find rest unto your souls." Jesus isn't promising us a life without responsibility or without yoke! Our freedom in Christ is not freedom from Christ but freedom from darkness! Jesus wants to save us from labouring in vain and from being heavily burdened! Jesus promises us rest but also makes it clear that from the place of rest we can take up His own yoke and this yoke is chiefly to learn of Him, to follow His own examples and live like He wants us to live. We've got a life to live, as much as God has given us His life, we are the ones to live it! Christ is in us by the Holy Spirit but we live it out to the visibility of others. The Holy Spirit will not do this for us, we are the ones to do it and He places His hand on our hand to help us do it rightly.
The Holy Spirit is empowerment from God to live just like Him by choice and not a form of possession to live like He want without knowing what we are doing. God wants us to know what we are doing! In Luke 24:49 Jesus said: "I am going to send you what my Father has promised, but stay in the city until you have been clothed with power from on high." The Holy Spirit is the promise of the Father and the power from above with which those who are clothed with it can live like God to the visible eyes of men. Clothes are meant to cover the flesh and therefore God doesn't want us to manifest the flesh but His nature of whom we are His children. In Acts 1:8 Jesus also talked about the power which will come in the Holy Spirit and which will make believers eligible to become witnesses all over the world! In John 14:26 Jesus said: "But the Helper, the Holy Spirit, whom the Father will send in My name, He will teach you all things, and bring to your remembrance all that I said to you." The Holy Spirit doesn't do our work for us, He rather helps us in carrying out those works by teaching us and bringing God's will to our remembrance. If the Holy Spirit is given to do our works for us, what is the ability He has given us going to be used for? Perhaps to kick off a motor engine, take a cup of juice or life some pizza packs?
:
God doesn't claim responsibility for our lives, the task of spreading the gospel doesn't belong to Him and He isn't doing our prayers and good works for us. We are asked to work it out and not to pray so that God can work it out for us or relax so that God will just do it. As much as God will not run your business for you but help you prosper, God will not do the things He has tasked you to do. Jesus finished His own work on the cross, the work you are doing now is yours and not that of Jesus! You aren't trying to lend God a helping hand, God is the one by the Holy Spirit lending you a helping hand. You've got to allow God direct you by putting your hands into His own hands and allow Him to direct you into the right path. I wouldn't want to sound this way but it is true; God isn't in charge in the manner with which we want Him to act as we remain inactive. By the Holy Spirit, we have been empowered to run things here on earth. The Holy Spirit is not our worker or employee but our helper!
:
The Bible says in Romans 8:26 "In the same way, the Spirit helps us in our weakness. We do not know what we ought to pray for, but the Spirit himself intercedes for us through wordless groans." In the areas where we are weak, the Holy Spirit comes in to help us. The biggest weakness of man is ignorance and the Bible says in Hosea 4:6 "My people are destroyed for lack of knowledge." The Holy Spirit has been given to deal with our ignorance as we are yielded to Him in humility knowing that we know nothing on our own. The ministry of the Holy Spirit includes teaching us all things and making us pray; not just pray but pray accurately because many pray in ignorance which equals no praying. Without the Holy Spirit, we cannot know the will of God! If the Holy Spirit is solely in charge of running our lives, then we wouldn't be charged in the Bible to keep instructions, we would blame God for all the mistakes because we aren't responsible for anything. If God is fully responsible for our lives, there wouldn't be rewards for our good works and there wouldn't be the need to ask us to love people. The Bible says in Ephesians 6:8 "Remember that the Lord will reward each one of us for the good we do, whether we are slaves or free." God will reward your faithfulness to Him as you live responsibly and accountable with the life He has given you. God has given you a victorious life and He wants you to express it!
In Summary
We started with saying God has emotions but isn't controlled by those emotions. We have also seen that we can't get God into doing something just because we sang many songs, prayed so much prayer, shed so many tears and did so much fasting! We rather have to believe what God has done already and start living it out! As we pray, sing, fast and do good works, we aren't trying to get into doing something for us as though He doesn't know what to do. We are simply expressing our dependence and trust in Him, we are acknowledging His greatness and as well as living the life He has given us to live!
:
I believe this teaching bless you!
Let's get your feedbacks!
#GracefulGeorge
Processing…
Success! You're on the list.
Whoops! There was an error and we couldn't process your subscription. Please reload the page and try again.